Case Study: Utilising Data to Enhance Support for CIN and CP Children in Virtual Schools with AfC Virtual School and College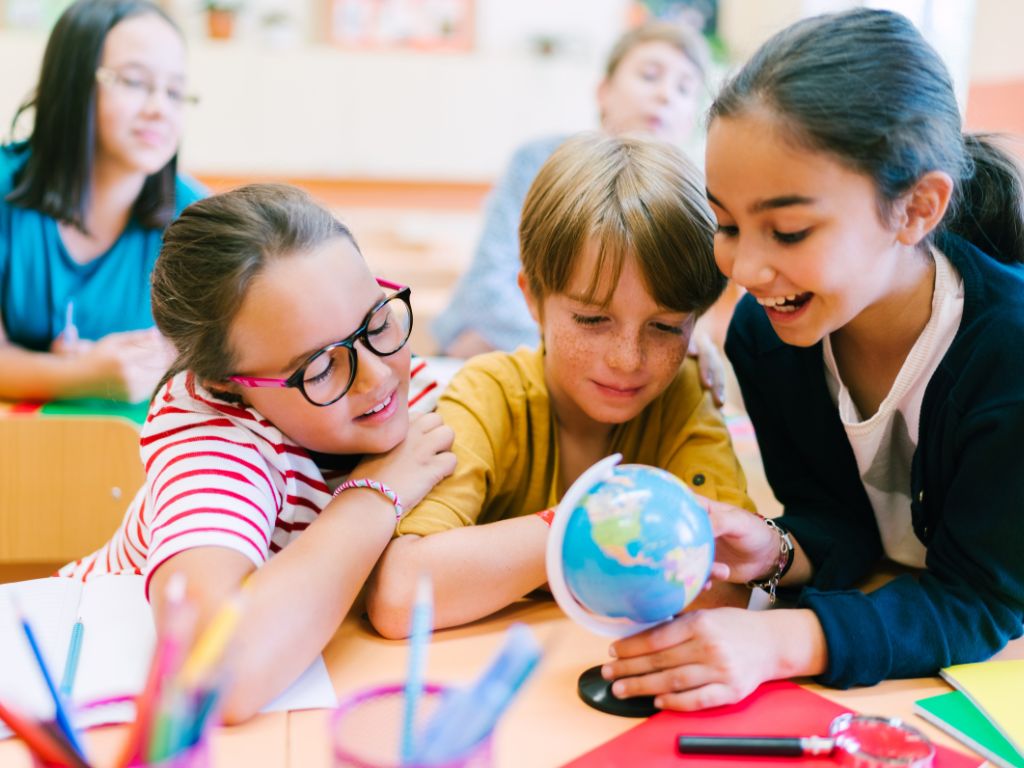 Background
Suzanne Parrott is the Executive Headteacher of AfC Virtual School and College and is the Associate Director for the education standards of children with a social worker.  AfC Virtual School supports the education of all children looked after who come into care in the boroughs of Kingston-upon-Thames, Richmond-upon Thames and the Royal Borough of Windsor & Maidenhead including Care Leavers, Children on a Child Protection and Child in Need Plan and all those who have been previously looked after. AfC Virtual School monitors the educational progress of all Kingston, Richmond and Windsor & Maidenhead children in care whether they attend schools in or out of borough as if they were attending a single school.
Through a discussion involving Suzanne, together with her Performance Analysis Manager Marc Hack-Davies, we've explored the challenges faced in data collection, the benefits of the Welfare Call solutions, and the positive impact they have had on attendance and support strategies.
Overcoming Challenges: Increasing Participation in Data Sharing
The vision for the Virtual School is that they enable their students to achieve their potential through diligent monitoring, evidence-based interventions and effective training of their partners. They especially want to utilise data to enhance support for CIN and CP children in their Virtual School so engaged Welfare Call for attendance monitoring and analytics, in addition to the pre-existing provision of an ePEP platform for Children in Care. One of the key issues they've needed to overcome has been the fact that some headteachers have had concerns about data sharing and compliance with GDPR regulations. Suzanne and Marc have addressed these concerns by providing explanations and assurances regarding data security and permissions to foster trust and encourage data sharing.
While there have been initial challenges, the number of non-participating schools has decreased over time and the current rate of compliance is 95%. Welfare Call and AfC have worked closely together to ensure schools remain
connected to the Welfare Call system (via Wonde), and we make sure there is never any data missing by calling schools directly to fill in the gaps.  All the efforts to emphasise the benefits of data sharing and build trust with schools have resulted in increased participation, as Marc explains:
"At one stage, I think we might have had something like 12 – 15% of our schools not participating, but we're now down to around 4%. I personally think that as much as those barriers were there, I think they were very light, and we were able to intervene and explain how the data is safe, secure and required."
Challenges in Collecting and Sorting Data
Collecting and sorting data from school and social care databases across three boroughs poses significant challenges. Welfare Call helps by providing a centralised platform that combines CIN, CP, and LAC data, making it easier to access and analyse.
Suzanne told us "I think this is a really helpful programme. Being able to see the CIN, CP, and the children looked after data all in one place has been really powerful for us. And we're only just really at the beginning of being able to use this data intelligence."
"Marc has made our collection and reporting happen on a day-to-day basis; he has been amazing. My role as Associate Director has been much more having the concept, talking to Heads, committing the funding and driving it forward."
Targeted Intervention and Support
The data collected has helped identify schools in need of support with attendance strategies. The virtual school can now target specific schools with high numbers of CIN and CP children, offering intervention and support to improve attendance outcomes. Suzanne told us "I think what the data has done is unlocked the information for us, that then means we know who to work with and what we should be doing."
"Marc came up with a really helpful algorithm that worked out, through looking at absence and exclusion data, how to rank our schools. And to stress, it might not be that the schools are not doing what they need to do, it might just be that they have got a huge volume of CIN and CP children compared to other schools. And those then are our targeted schools, we're going to 30 targeted schools and the two workers who we've currently got are going out to see the senior leaders, the DSLs in the schools, and having conversations about attendance strategies, emotionally related school avoidance, all that kind of stuff. So, without that data, I don't know how we'd have known how to identify those 30 schools, we'd have had 847 children that we needed to do something about: how would we rationalise that as a starting point?"
One intervention AfC Virtual School has developed to support vulnerable children is AfC Transition Hub, a six-week intensive support for schools, families, young people and social workers. The programme uses Educational Psychology assessments, training and closing the learning gap support.  The focus group for this intervention are students who are just below Persistent Absence. Suzanne goes on to explain how schools get a strategic, targeted visit where there are children who are just below persistent absence – the ones where they could, with a bit of intensive work, catch them before they become de-schooled.
The goal is to get those young people into the Transition Hub "It's the aspect of our work that is child-facing, professionals-facing, family-facing.  And that's not really required by the extended duties responsibilities, but we inherited the Transition Hub from a national piece of research that we were doing, and it seems to work. It seems to fit well that some of the money we're getting should be directly given to those children."
Understanding Late Arrivals and their impact on Attendance
It's important to address late arrivals and their impact on attendance, and there is an emphasis on the need for targeted strategies to address this issue.
AfC Virtual School provides a half-termly attendance report including current data, school rankings, strategies, and observed impacts. The report is shared internally and updated regularly, providing valuable insights for ongoing improvement.
"I think working with Welfare Call is a very positive thing. It provides a huge wealth of data, and it means that we've got an outside view of what we're doing. You can have a conversation with people who are all over the data of probably 70+ Local authorities so you have that shared learning from what other authorities are doing.  I can't imagine if we had to do all this ourselves and didn't have anyone managing that data, it would add a huge amount of work – it would be untenable."
Collaboration with Social Workers and Audit Plans
The virtual school collaborates with social workers through clinics and provides support to improve practice. Additionally, plans are underway to audit CIN and CP plans, ensuring they align with best practices and meet the needs of the children.
"We are offering clinics with our educational psychologist and virtual school professionals, to social workers. We've met with over 70 social workers in one-to-one clinics.  It started with us going to social workers but now they are coming to us and we may need to increase the clinics to weekly.  We are really enjoying supporting a new group of social workers.   In collaboration with Child Protection Chairs and Quality Assurance professionals, we have devised an Audit.  We want to understand whether education targets are being used to promote improved attendance."
Working in partnership with Welfare Call
AfC's experience really underscores the significance of data collection and utilisation in virtual schools, specifically in supporting CIN and CP children. Their partnership with Welfare Call has led to them targeting schools in need, collaborating with social workers, and leveraging data for intervention and support, meaning they can improve attendance strategies and enhance outcomes for vulnerable children. The ongoing commitment to data-driven practices enables continuous improvement and better support for CIN and CP children in their virtual school environment.
Working with Welfare Call saves time too. Suzanne told us "I've just heard of a virtual school Headteacher at a meeting saying what a nightmare it was that they manage their own PEPs. And I was thinking "you need to go to Welfare Call".  It frees up capacity, on a day-to-day basis, to enable us to focus on our children compared with if we were having to construct all these systems ourselves. Having Welfare Call professionals on hand is helpful when you need support."