Jane Johnson, Virtual School Headteacher for Manchester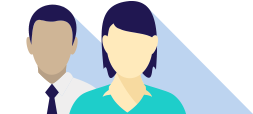 The Manchester Virtual School team has been working in partnership with Welfare Call LAC LTD since 2003 to monitor the attendance and attainment of Manchester Looked After Children (LAC). In 2014, following a full tendering exercise, Manchester commissioned the services of Welfare Call to develop and deliver an electronic PEP system for all Manchester LAC. Welfare Call have worked closely and very flexibly with us to develop this tool to ensure it met all our requirements. They have fully supported us with the ePEP implementation for all of our children who are currently placed across 39 different local authorities. They provide highly professional and helpful telephone advice and support to all of the ePEP users. The introduction of the ePEP has resulted in:
A massive improvement in the quality of communication between social workers, schools carers and the Virtual School.
A very significant improvement in our PEP completion rates especially for children outside Manchester.
An immense improvement in the quality of PEPs and the extent to which the child's needs, strengths and views are evident within their plan.
We have found the ePEP to be a very effective tool for monitoring and tracking the use and impact of pupil premium for every child.
The Manchester Virtual School views its partnership with Welfare Call LAC Ltd to be invaluable in improving the educational experience and outcomes of all Manchester Looked After Children and Young People.